Audi 80 Quattro Rally
The start of a golden era. In the 80´s Audi were outstanding and the brand of every Rally enthusiast lips. The Quattro has entered the rally stage and were outstanding from day one. 1986 Armin Schwartz won the Bohemian rally where he secured the Mit-Euro cup title. This is his winner car.
Price: - 1.200.000 - Sek
Details
The car was built -83 by Smidt Motorsport and Audi Sport. Smidt was Audi Motors Sport companion during the golden era, and are still today.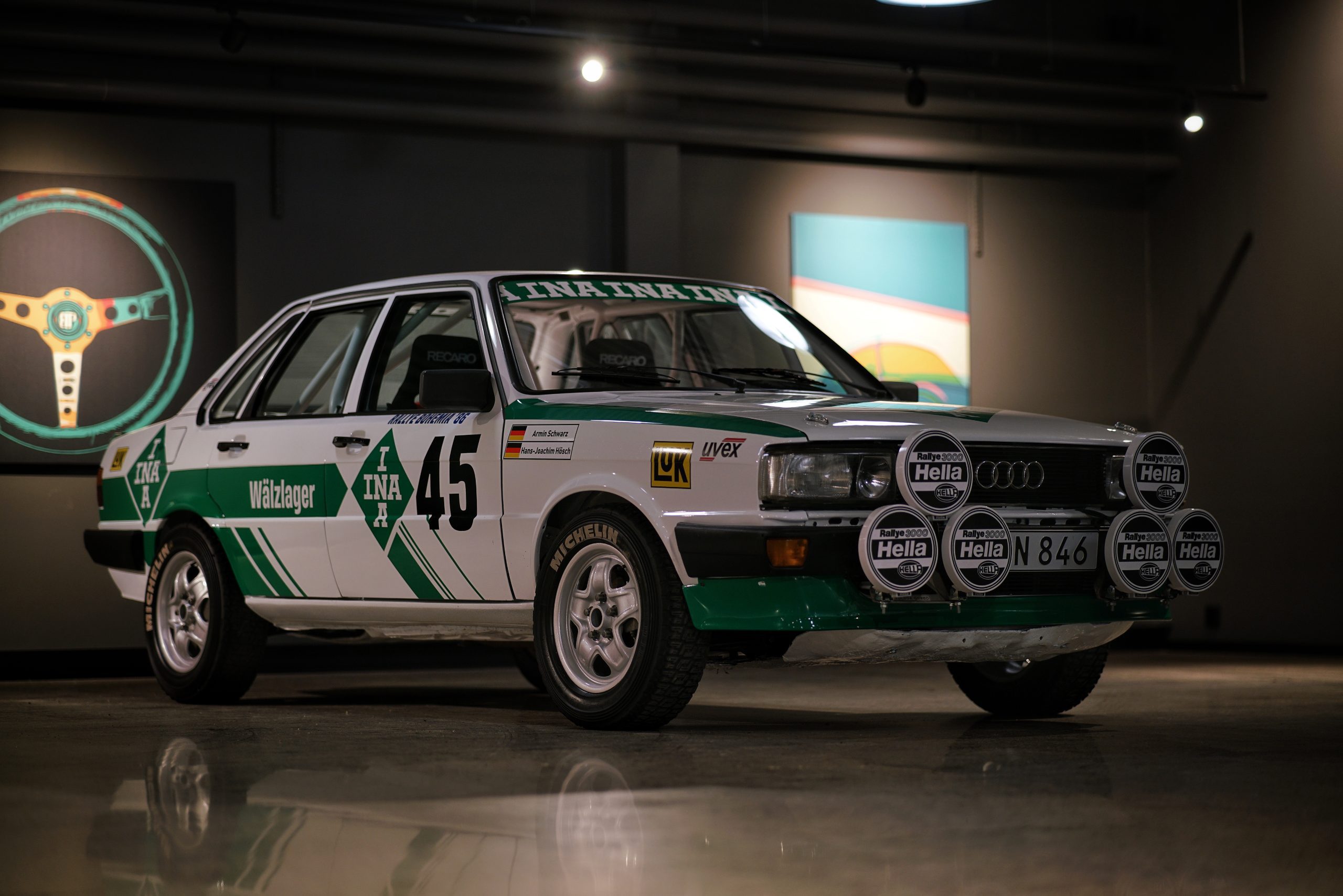 Factory car
Audi Sport 5 speed "Long" gearbox (extremely rare), genuine factory magnesium rear diff with 75 %, with "sperre" marked on a aluminum plate. The big Audi Sport factory model drive shafts, Audi Sport factory BOGE suspension and Lookhead calipers with the lightweight brake discs and hubs . ZF short steering rack. Audi Sport crane handbrake, Audi Sport pedal box for brake and clutch that were used for all the factory cars. In the early 90´s the original car was hit from behind after a Rally stage, resulting in that all parts were transferred to a Audi 90 Quattro, after only a few rallies the car were hidden in a barn for over 20 years.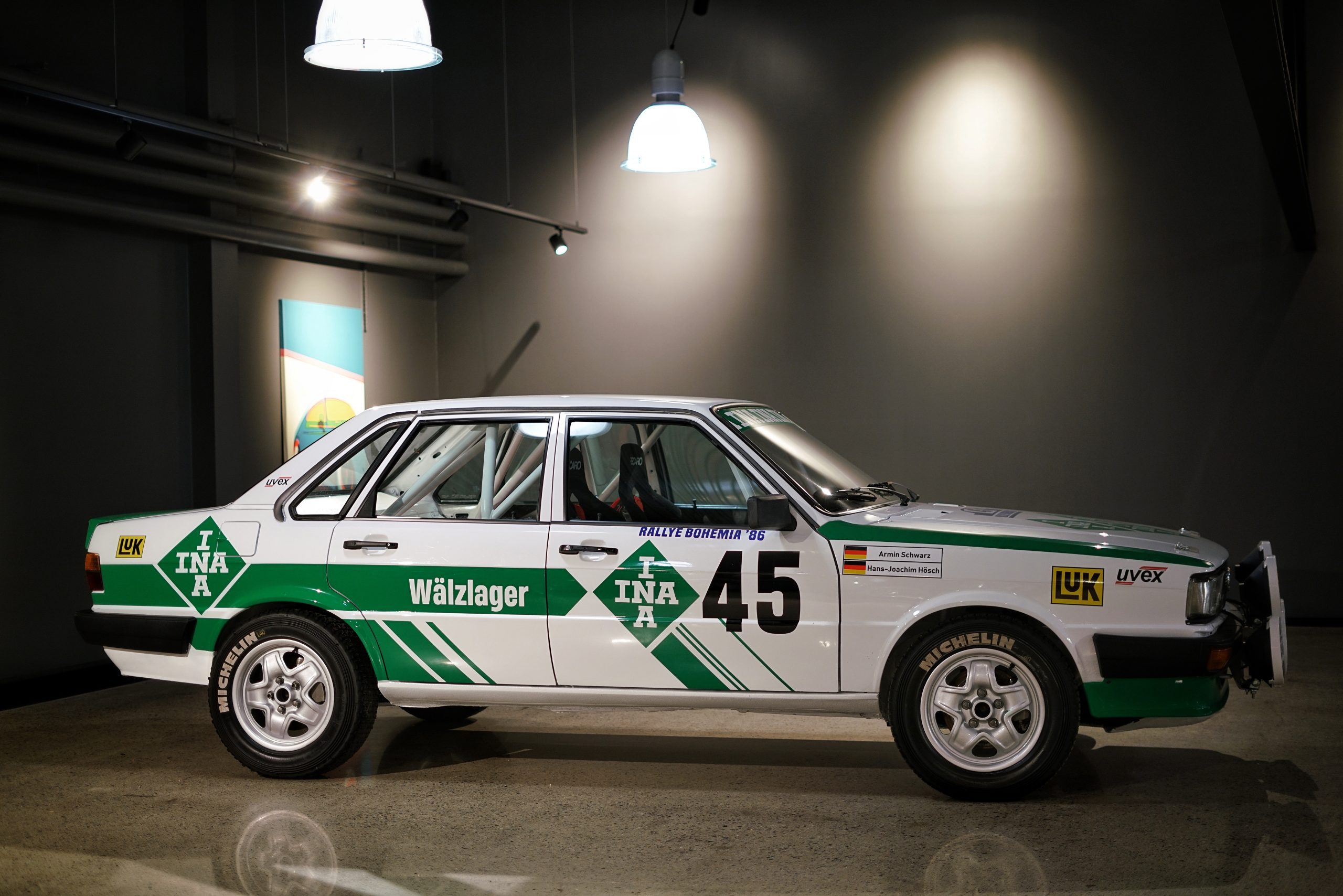 Reborn
Buildt on new body during 2015-2023. Totaly restored and branded with the INA logos from 1986 when Armin Schwartz won the Mit-Euro cup and Bohemian rally with the car. All the parts are the original Audi Sport parts that were fitted to the car when it first was built. The build is well documented and built in close contact with Armin Schwartz for inside information and tips. Certified new roll cage from Finess AB in Sweden, new Recaro seats, flocked panel, totaly new electronics custom made system with thin cabels that are marked with each component, HEICO fusebox. The old VDO factory gages and fuse box including the rare old 10.000 rpm VDO gage are intstalled. All made by an Rally electronics company in Sweden. Halda Rallye E-Computer (Replica), 6 pcs Hella 3000 with the real Audi Sport aluminium holder for the bumper. All the parts are the original Audi Sport parts that were fitted to the car when it was build -83 by Smitdt Motorsport and Audi Sport including 4 Michelin tyres from that specific period of rally mounted on the car with the big logos on the side.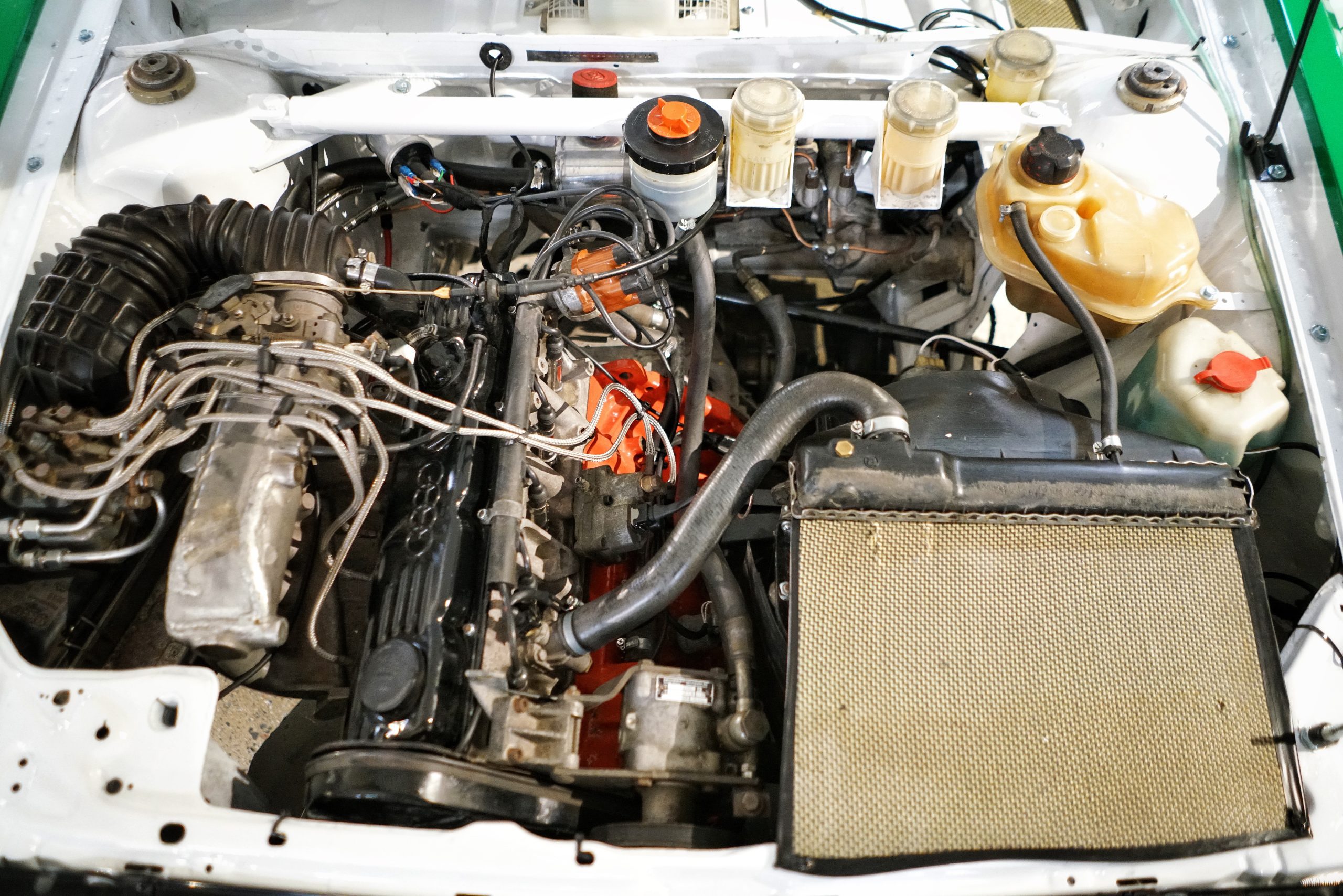 Engine from KOLB
Genuine KOLB engine with all the special parts, and it´s a lot for these Audi Sport 5 cylinder non turbo engines . After restart, Björn "Nille" Nielsen the person that took care of all Audi Sport Sweden engines during the period we hired. Nille did the adjustments and was glad to see an old friend again. The sound of this high revving engine will gives every geek goosebumps.
Facts
Transmission
5 speed manual
Body type
VIN:ZZZ85ZDA059813