Audi RS4 4,2 Limousine
RS means RennSport and are Audi´s top of the line performance car´s. The B7 plattform arrived in 2004 and ended 2008. RS4 was in production during 2006-2008 and were produced by Audi Sport GmbH.
- SOLD -
Details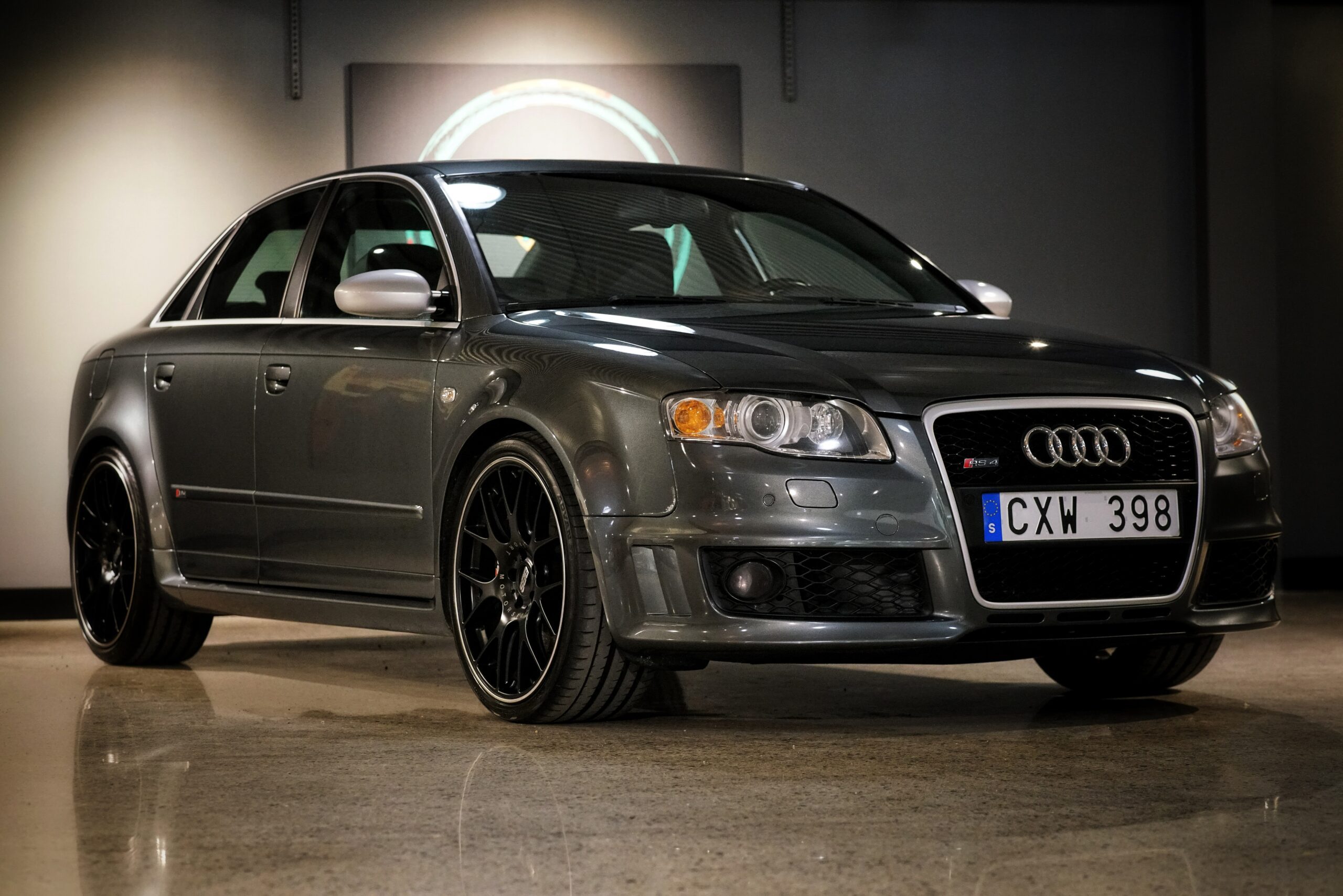 Condition
This example is hard to beat when we talk in optical terms. Well documented mechanicly with instruction and service booklet, invoices of service and maintenance included.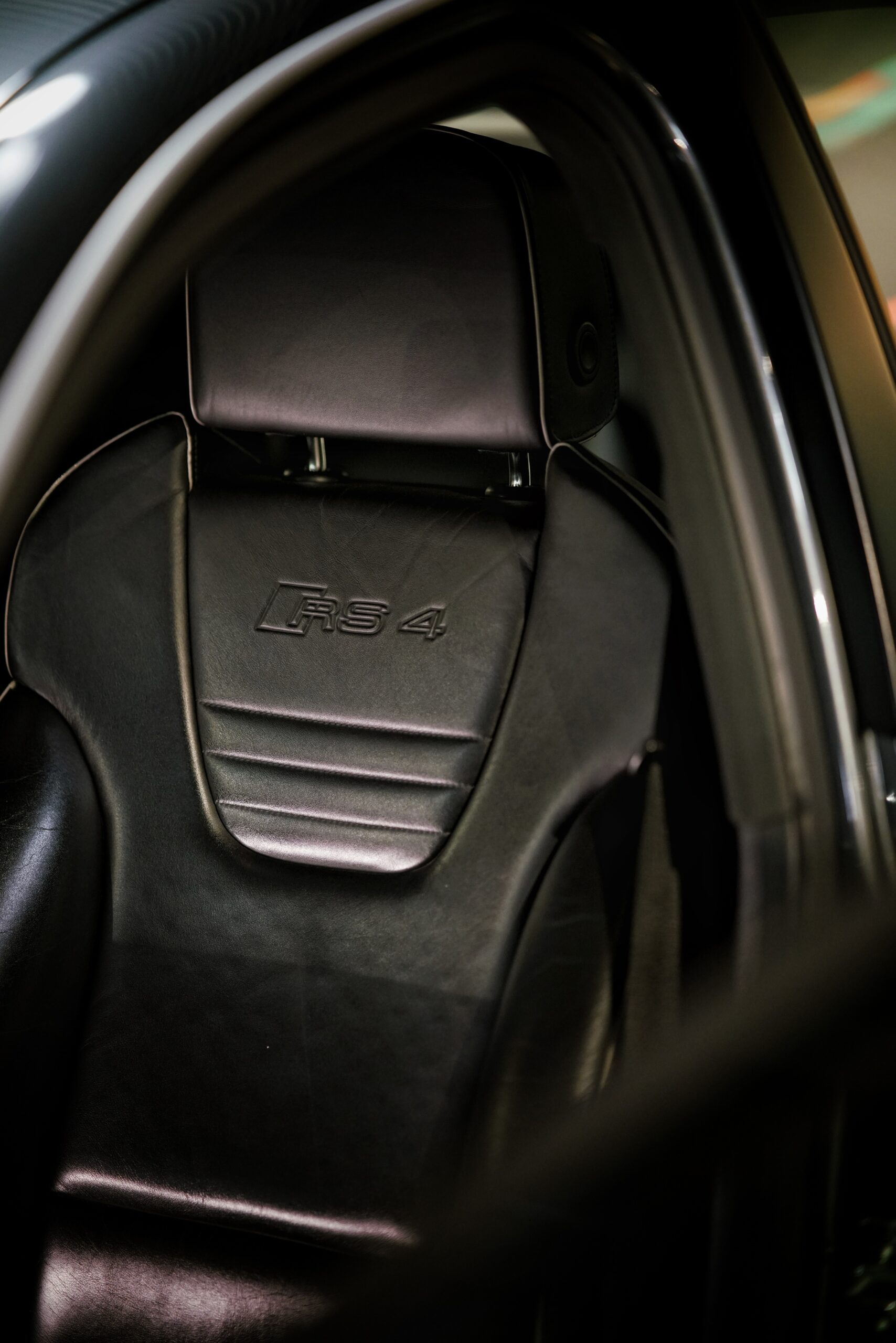 Comfort yet sporty
Make no misstake, this is a performance car but the comfort is superb.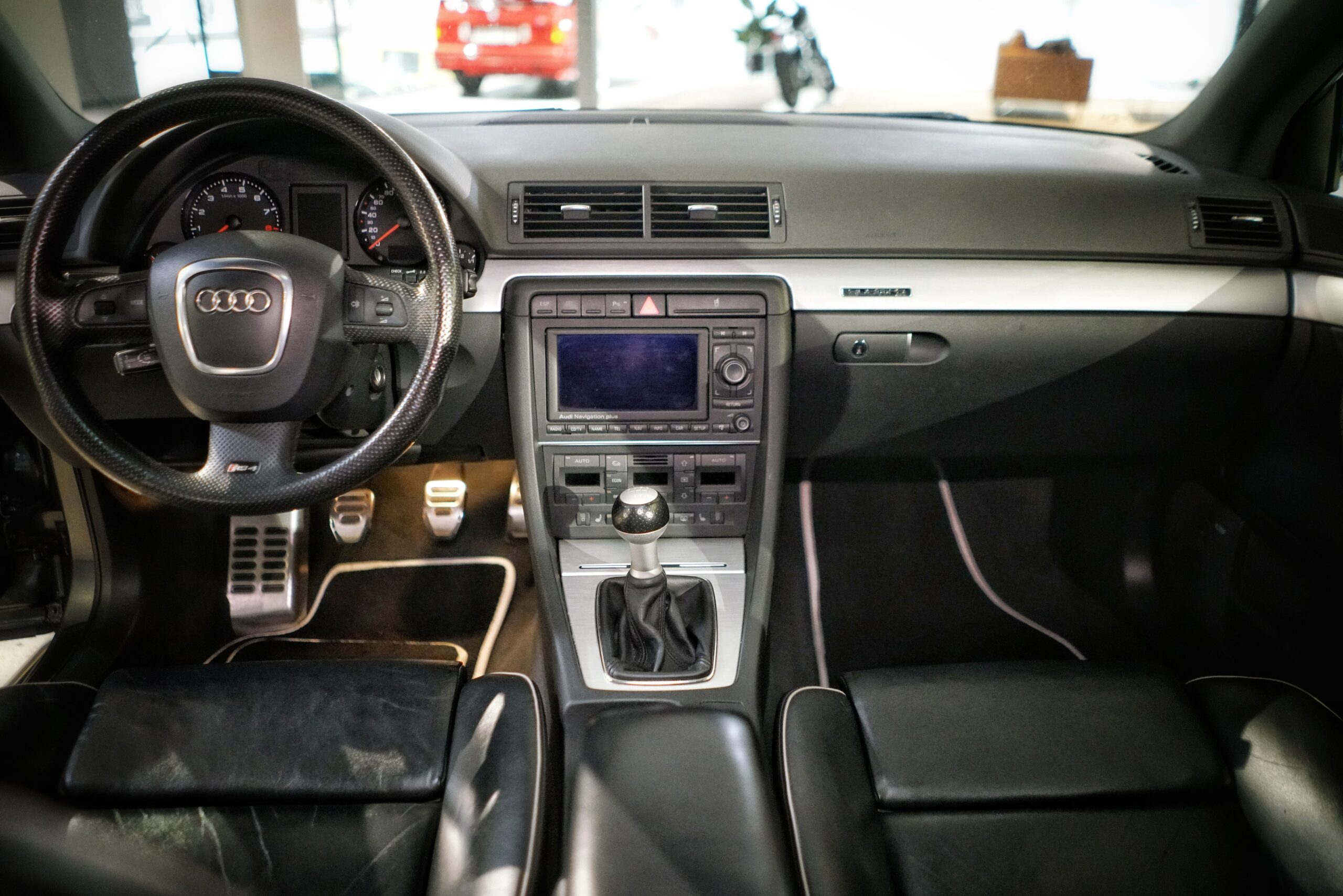 Modern analog
"Youngtimer" at its best. The driving is still analog but with all amenities you need. Like acc, abs, esp, sunroof, cruise control, electric seats, navigation, Bose sound system and more.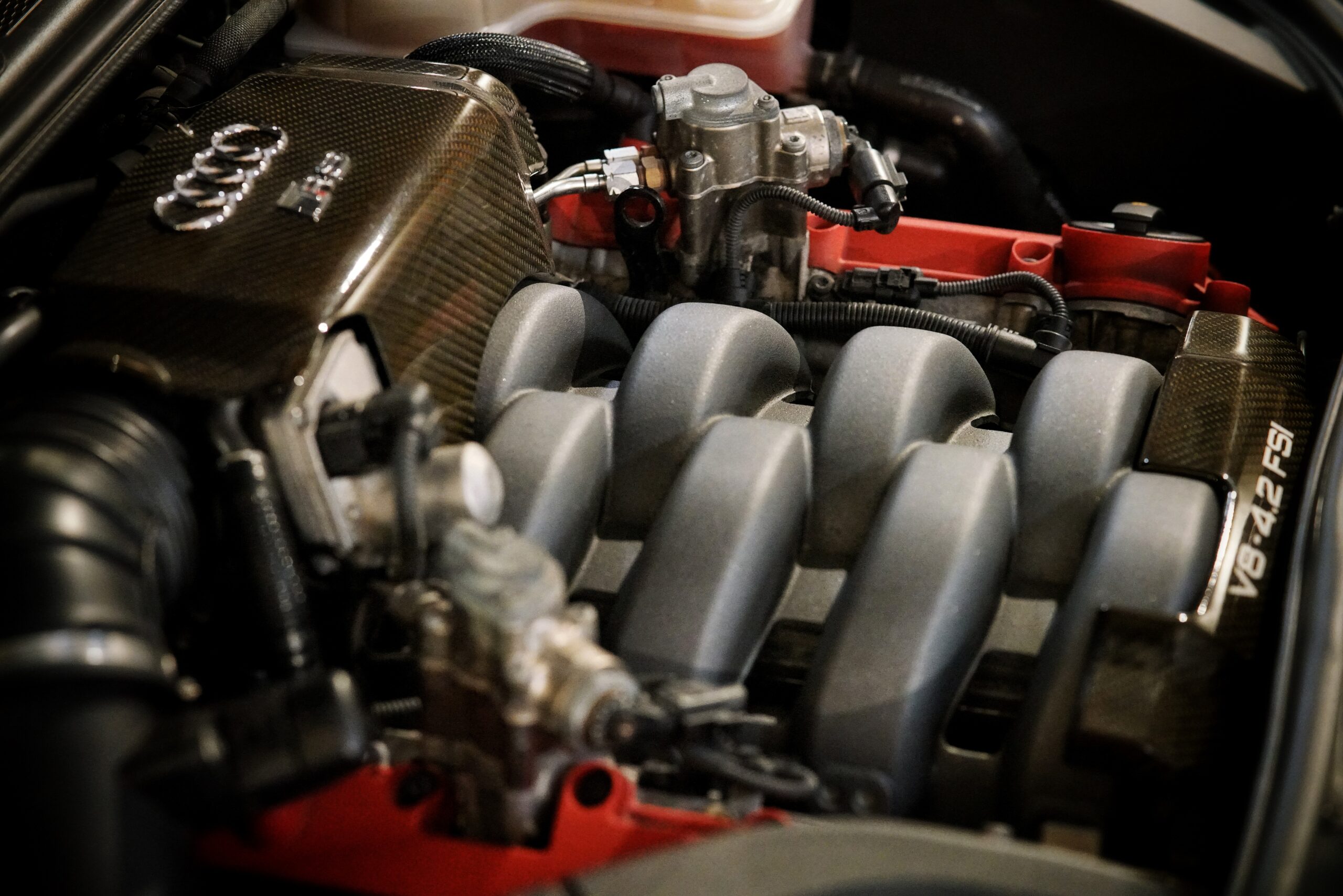 Natural aspirated V8
All car enthusiast know, that a high reving natural aspirated engine gives a beautiful and brutal sound. This car is no exception, goosebumps guaranteed.
Facts
Transmission
6 speed manual