BMW 750i
BMW E32 is the second generation of the BMW 7-series, this is a big luxury sedan. It replaced the E23 and were available with straight-six, V8 or V12 engine. Production started 1986 and lasted until 1994. The E32 was a technical masterpiece and for its time one of the most technological advanced cars ever built.
- SOLD -
Details
Rare low milage car with few owners. Last owner bought in 2013 and also had a professional paint job done. Full documentation with receipts instruction and servicebook.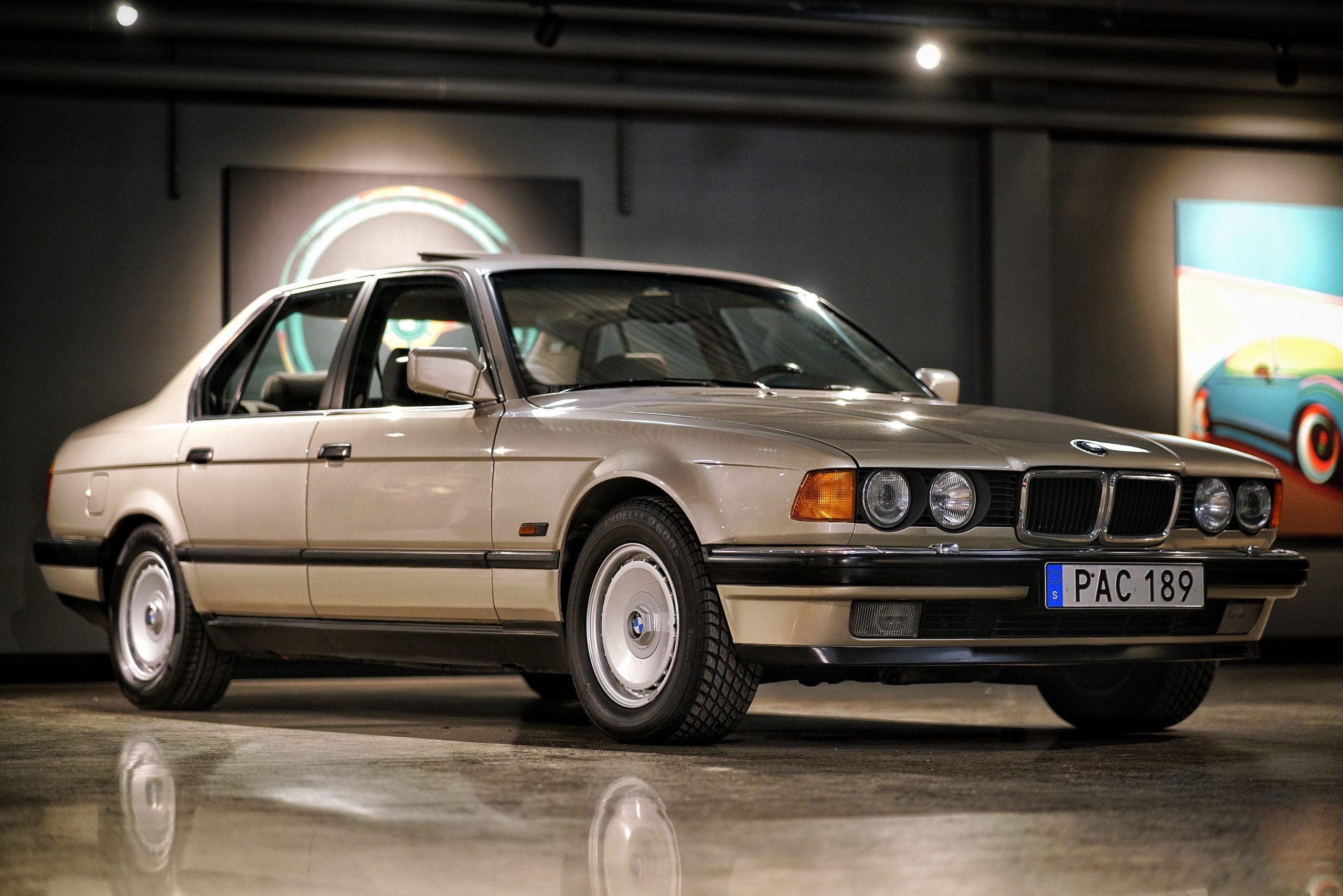 Elegance
Long distance cruiser with powerful and smooth V12 engine. 300HP and 450NM of torque at your service. Options as Limited slip diff, leather steering wheel, sunroof, auxiliary heating, electric headrest in rear are examples of the features this flagship was first bought with.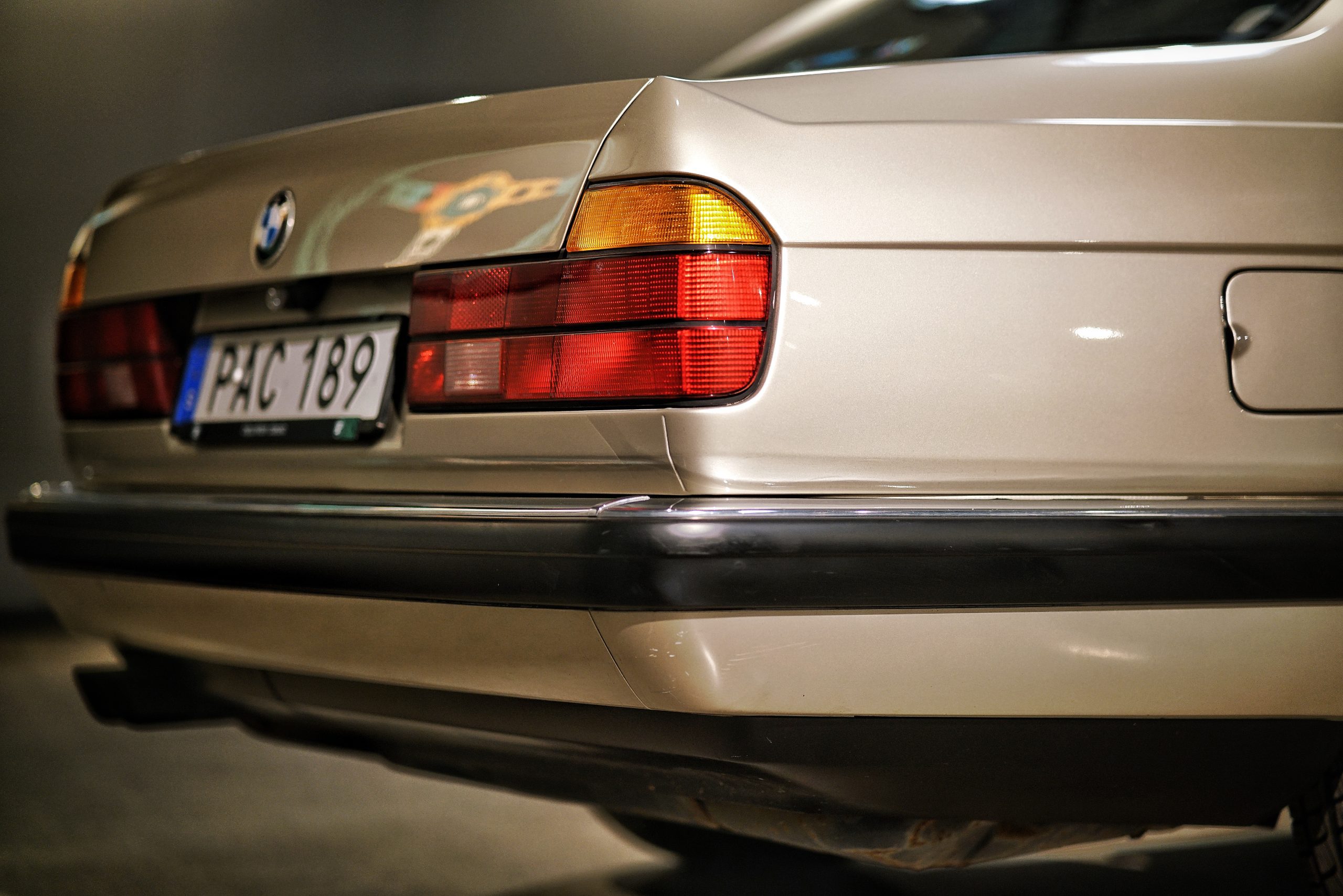 L-shape
The L-shaped taillight inspired an entire generation of BMW saloons. And the integrated rear spoiler places a sportiness to this big luxury cruiser.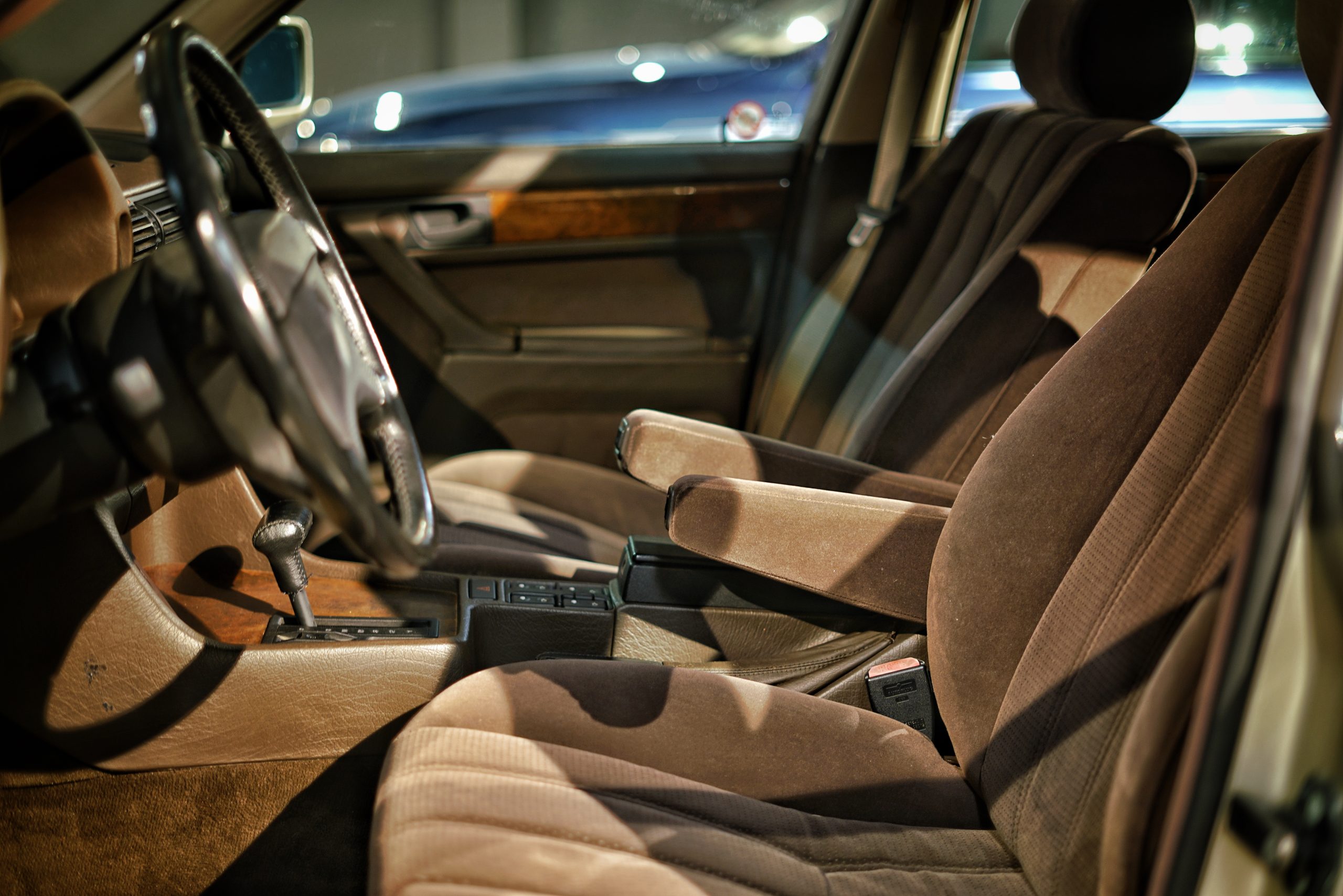 Breathing business
Comfort and luxury was in lead when developing the E32. Automatic climate control, cruiser control and the first generation of ASC and servotronic were some of the features on the option list.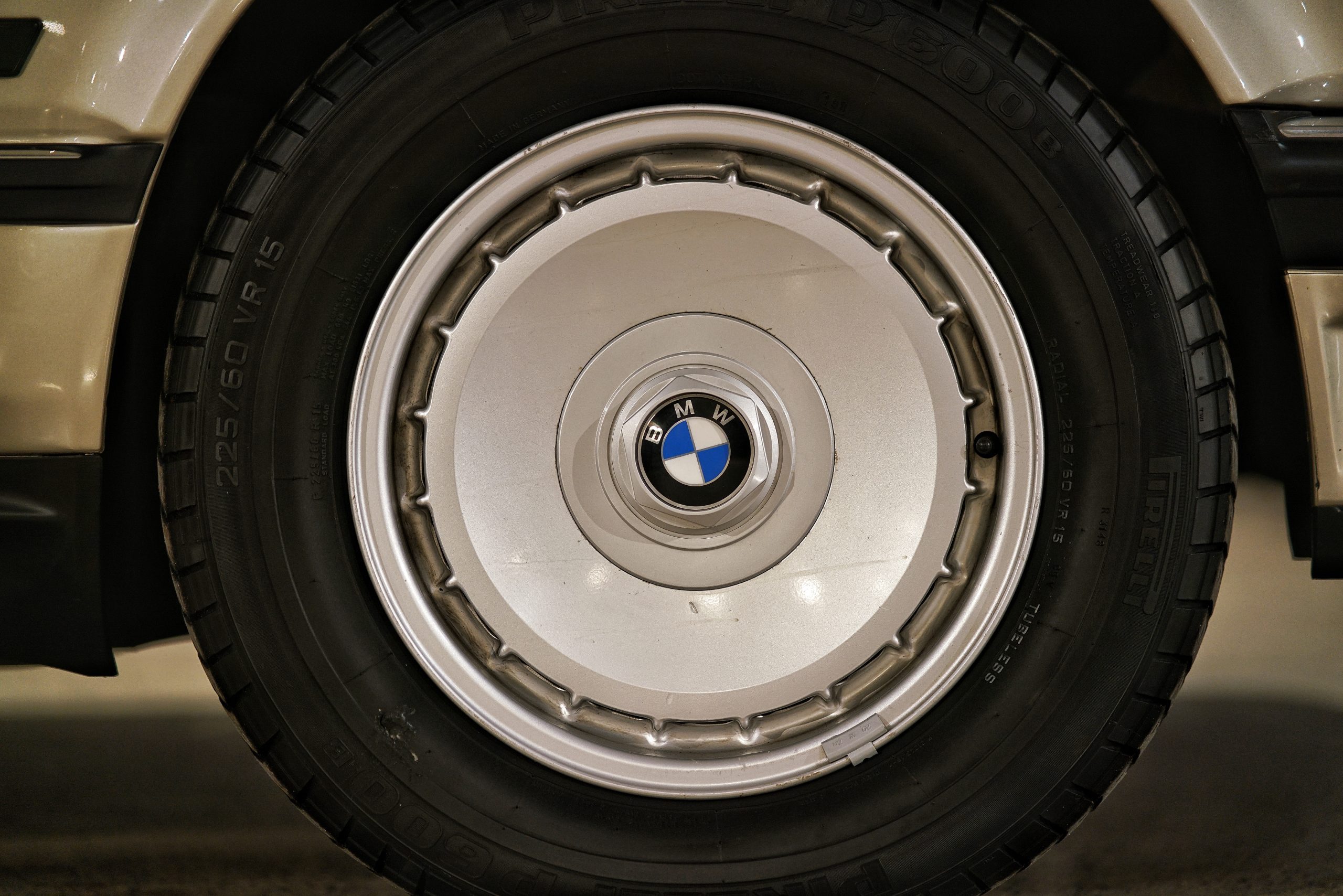 Light alloy wheels and big brakes
BMW style 3 with Turbo fan design is a very light rim. Behind the rare rims are the Autobahn big brake calipers fitted. The E32 750i was the first car adhering to "gentlemen's agreement" amongst the German manufacturers limiting maximum speed to 250 km/h.
Facts
Transmission
4 speed automatic
Colour
Bronsit-beige metallic