BMW Alpina B7
ALPINA creates exclusive automobiles for a small circle of connoisseurs who appreciate the extraordinary and who know how to enjoy pleasure - cars for automotive gourmets. These vehicles are likely the most renowned individual automobiles based on BMW cars, and have been developed and produced at the small autonomous family business, in friendly cooperation with BMW, for 50 years now. The love for details is always eminent in this process.
- - SOLD - -
Details
The year is 2004, and this particular car, is Alpinas press car. It has perfect history and record and have had the same owner since 2010. Service, tyres and overall condition is incredible.
Alpina B7 # 005 A mature long distance cruiser
Built on the BMW E65 7-serie platform this is, a long distance cruiser. But don't misstake it for a slow and heavy car that won't take turns. This beast is quick, comfortable and quiet. It makes 0-100km/h in only 4,6 sec and will easily reach its top speed of 300km/h. Price when new, 115.000 euro according to Alpina.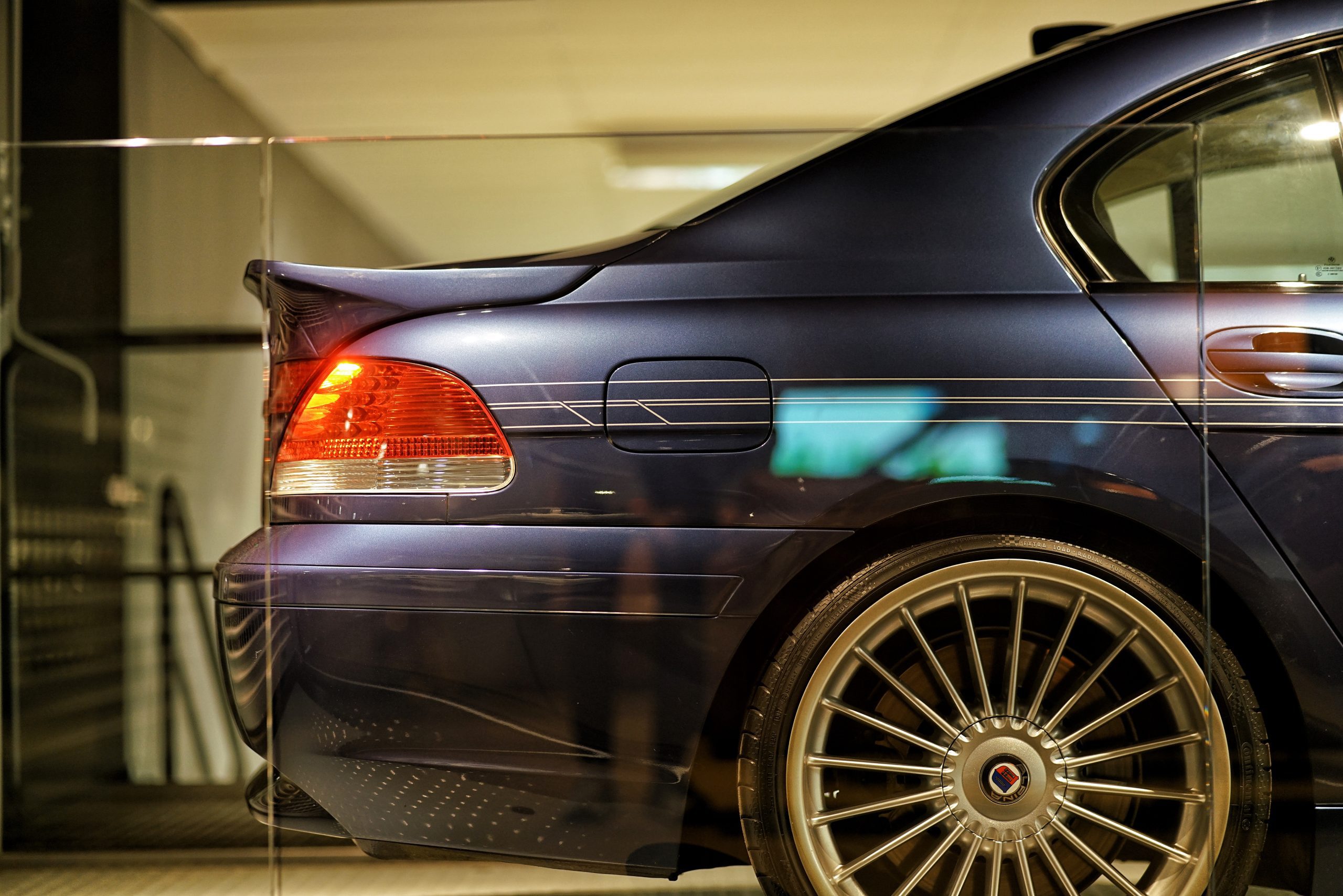 Bigger the Better
This car has optional Alpina 21" rims and runs on Continental tyres.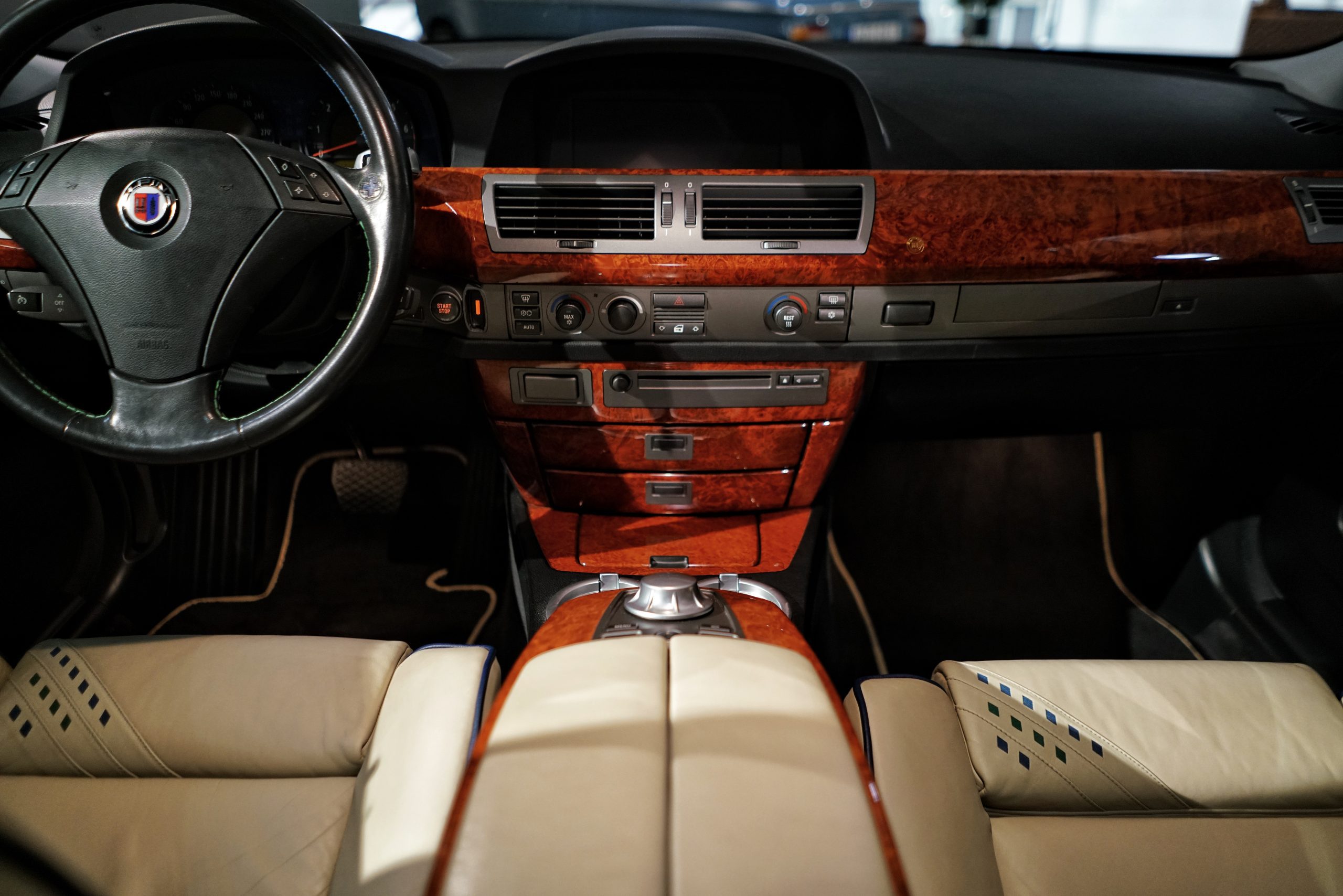 Luxury, comfortable and still sporty
The interior still looks new and all the buttons are easy to reach. The seats are distinct and soft at the same time, the blue Alpina cluster is easy to read. Due to the automatic levelling, the ride is smooth even with 21" wheels. Features Cruise control, sunroof, electric sunblind, electric seats and steering wheel , automatic dimming mirrors, xenon lights, HiFi Stereo, Navigation and more.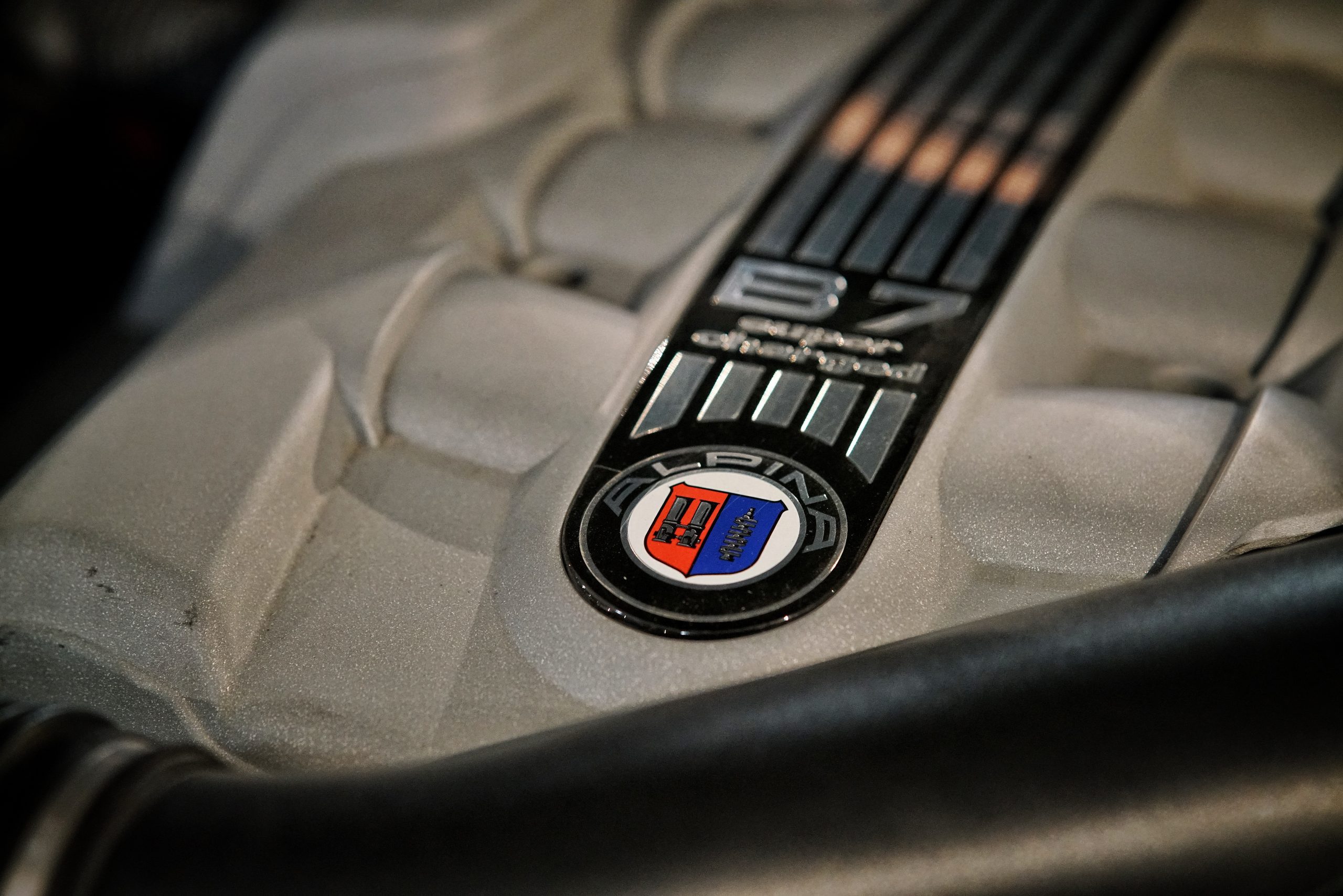 Supercharged
This 4,4L engine with supercharger makes 500hp and impressing 700nm. The automatic 6 speed gearbox makes the ride smooth as silk when wanted, but if the window of opportunity occurs, enjoy the possibility to use the integrated shifters in the steeringwheel and stretch out..
Facts
Colour
Alpina blue metallic